SOAP notes templates

Build templates and drop clinical notes in any EMR · Faster EHR charting for doctors
Hey, a brand New Dilato is now available in beta!
Learn more ▶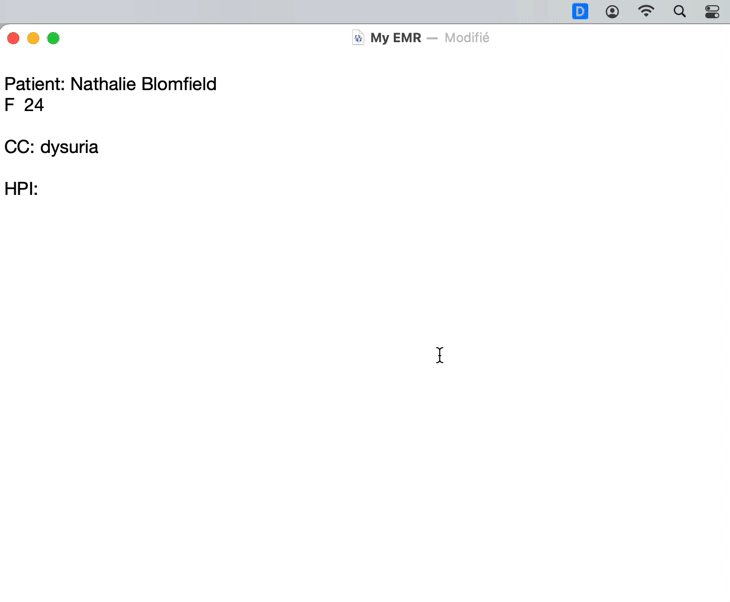 Get started ▶
---





Create clinical note templates and insert them in a fraction of a second.
	
Share your templates with your team at the clinic.

Automatically sync on our cloud server.

Dilato works with all EMR.

Available for Windows and Mac.

Basic version is free to use. 









---
Install Dilato on your computer
---
Need more? Upgrade to Dilato Pro




Unlimited templates


You can use as many templates as you like.



Wikilato


Use shared templates of users from everywhere.



Checkbox and Drop down list


Add checkboxes and drop down lists in your templates.



Mac


Sync your templates between your PC and your Mac.



Exam


Wide access to our built-in exam templates.



Review of symptoms


Edit your own symptoms in the Review of symptoms window.



Plan


Access to the investigation and treatment window.



My items


Edit and use your items in the My items window.


Sign up for Dilato Pro


---